Who Shouldn't Use Ozempic For Weight Loss?
Is Ozempic For Weight Loss The New Wonder Drug?
All the talk in Hollywood and social media these days is about the new weight loss wonder drug Ozempic. The big problem we are seeing is people are using it that really shouldn't be. In the video above, who shouldn't use Ozempic for weight loss is explained in order to protect you from all the social media misinformation.
When Hollywood celebrities and social media influencers are promoting an easy weight loss solution, then word gets out quickly. The problem occurs when it's the wrong message to the wrong people.
It is common in the weight loss industry for people to look for "quick fix" solutions. Ozempic for weight loss is one of them. When the wrong type of people are taking them, issues occur like shortages in medication for individuals who really need it.
Who should really be taking Ozempic for weight loss? I cover this and much more in the video above. Click the start button to watch it!
Ozempic is the brand name of a drug called Semaglutide which has permeated the weight loss industry. Another name for this weight loss medication is Wegovy.
Research shows Ozempic does work! People lose approximately 15% of their body weight over a year of weekly injections. So Ozempic for weight loss can make a difference by decreasing appetite which translates into weight loss.
Who Shouldn't Use Ozempic For Weight Loss?
Ozempic, a prescription medication, can run upwards of $1,500 per month just for one shot per week. The mediation was put on the market for diabetics to help increase insulin sensitivity. People using the medication discovered they were losing weight. Great "quick fix"solution for weight loss! Right? That's what the mainstream population is saying right now.
Your doctor should only prescribe Ozempic for weight loss if you have a BMI of over 27 with at least one chronic disease such as diabetes, or are over a 30 BMI with no medical conditions. Therefore, Ozempic for weight loss is for people that are considered obese of extremely overweight that must lose weight or their health may be in jeopardy.
Watch the 100% free video above now to discover who shouldn't use Ozempic for weight loss.
For custom, individualized coaching to help you lose weight and keep it off forever, here is the  best way to lose weight and keep it off. I highly encourage you to discover more about my Neuro Body Transformation Program! It will change your life forever.
[100% Free] - Discover the Top 7 Ways To "Train Your Brain" Into Permanent Fat Loss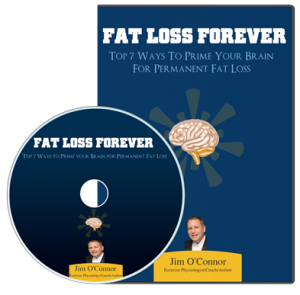 * Your Privacy Is 100% Guaranteed!