Exercise For Weight Loss Over 40 May Not Work
Exercise For Weight Loss Over 40?
One of the first things people do when they want to lose weight is start exercising. Many feel exercise for weight loss over 40 is the way to go.
Unfortunately, most individuals feel they need to burn off calories via exercise in order to lose weight. The problem with this is it's not the most efficient way to to lose weight over 40. Many studies show very little weight, if any, is lost by instituting exercise for weight loss.
The sad news is some people use exercise for fat loss as a punishment mechanism for overeating. This can lead to a very negative and unhealthy attitude towards exercise.
Exercise for weight loss over 40 is not the most efficient and effective way to shed unwanted pounds. In the video above, I explain exactly why, and what you should be doing instead.
Watching the short video above will save you valuable time and heartache from your lack of weight loss results in the future. Click on the 100% free video now to discover more.
There are two things you should be doing in order to optimize your weight loss results. Block everything else out except for these two most important things:
Two Things You Must Do For Fat Loss Over 40
Pick a nutrition plan which you will be able to adhere to long term that will put in you a consistent caloric deficit.
Focus on strength training versus low intensity steady state cardio such as walking. This is the best exercise for weight loss over 40 you should definitely incorporate.
For even more useful exercise for weight loss over 40 click the video above. It will definitely assist you in your efforts.
For custom, individualized coaching to help you lose weight and keep it off forever, here is the  best way to lose weight and keep it off. I highly encourage you to discover more about my Neuro Body Transformation Program! It will change your life forever.
[100% Free] - Discover the Top 7 Ways To "Train Your Brain" Into Permanent Fat Loss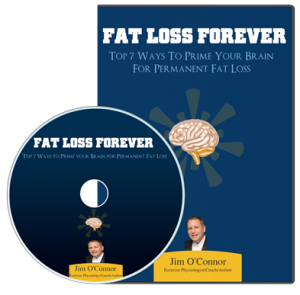 * Your Privacy Is 100% Guaranteed!