Help With Emotional Eating
 Do you need help with emotional eating?
Emotional eating troubles a great percentage of individuals. Let's face it, we live in a fast paced world today never knowing what's going to be thrown at us next. At times, this can be stressful!
During times of stress individuals generally respond with food by doing one of two things - eating or losing their appetite. Unfortunately, the majority of humans rely on mindless eating as a way of coping with stress. This is what is considered emotional eating.
Some individuals have no hope when it comes to emotional eating. They have tried to kick the habit, but just can't seem to make progress. Help with emotional eating is on its way by watching the video above.
In the video above, I share a very special technique you can use to break the chain of emotional eating. Just follow the steps presented in the video above; and you will be on your way to better eating habits when stressful situations present themselves.
Watch the video above, apply this proven technique, and share it with friends. Help with emotional eating is on its way!
Thank you for taking the time to watch this video! As a thank you, I have a very special 100% FREE REPORT I would like to empower you with - Fat Loss Forever: The Top 7 Ways To Prime Your Brain Into Permanent Fat Loss. Simply click the like above for access.
[100% Free] - Discover the Top 7 Ways To Prime Your Brain For Permanent Fat Loss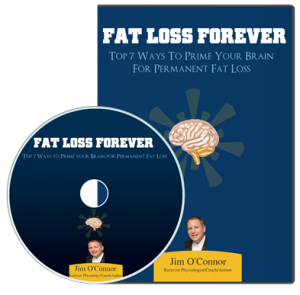 * Your Privacy Is 100% Guaranteed!