Are Carbs Bad For Fat Loss
 Are Carbs Bad For Fat Loss And Your Overall Health?
By now I'm sure you have heard that carbs are evil. Carbohydrates are the culprit when it comes to gaining weight and not being able to lose it.
Social media treats sugar as poison when it comes to losing weight and keeping it off.
Are carbs bad for fat loss? Is it really true? I've created a very special video for you above explaining what you really need to know. Click the start button above now to discover the truth in regards to carbs and weight loss.
Carbohydrates Are One Of The Three Macronutrients 
Protein, fat, and carbohydrates are the three macronutrients eaten. All play a key role in maintaining human performance and function. However, are carbs making us gain weight and become unhealthy?
Are carbs really bad for weight loss? Can carbs be part of a heathy weight loss program? Yes!  In the video above, I explain why you can eat carbs and still lose fat.
Inside the video you will discover:
why carbs can be a part of your fat loss program
the best type of carbs to eat when trying to lose weight
why carbs make it harder to go into a calorie deficit
the most important key to losing weight
the best dietary plan for fat loss
and more
Don't miss out! Empower yourself with the correct information so when someone ask are carbs bad for fat loss you can answer with absolute wisdom and certainty.
For custom, individualized coaching with your weight loss or fitness program here is the  best way to lose weight and keep it off. I highly encourage you to discover more about my Neuro Body Transformation Program! It will change your life forever.
[100% Free] - Discover the Top 7 Ways To Prime Your Brain For Permanent Fat Loss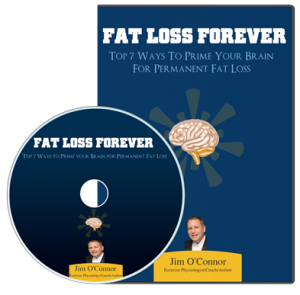 * Your Privacy Is 100% Guaranteed!