How To Reduce Emotional Stress Eating To Lose Weight
 Emotional Stress Eating Is A Big Challenge
A recent survey asked a large number of people what their #1 challenge is when it comes to weight loss. The top answer in which 63% of the people said is emotional eating!
Stress brings on emotional eating which promotes weight gain. A vast majority of individuals overeat as a coping mechanism to deal with stress. It's a big challenge!
Let's face it, in 2022 stress is at an all time high. Therefore, I decided to lend a helping hand by creating the video above showing you a simple proven strategy of how to reduce emotional stress eating to lose weight. Click the start button on the video to discover more.
In the video above, I talk about creating a cognitive flexibility when dealing with stressors that arise. It takes practice and training in order to develop resilient flexibility. That's where cognitive training comes into play.
15 Minute Mental Imagery Exercise To Reduce Emotional Stress Eating To Lose Weight
I share a simple and proven 15 minute mental imagery exercise you can implement immediately to begin developing the cognitive flexibility to deal with stress.
Watch the video above as I take you through the necessary steps needed to build cognitive flexibility. This exercise will show you how to reduce emotional stress eating to lose weight.
For custom, individual assistance with your weight loss or fitness program here is the  best way to lose weight and keep it off. I encourage you to discover more about my Neuro Body Transformation Program! It will change your life forever.
[100% Free] - Discover the Top 7 Ways To Prime Your Brain For Permanent Fat Loss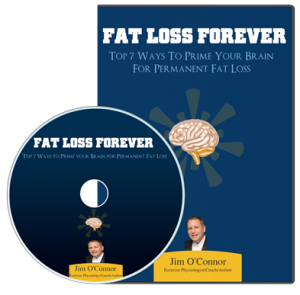 * Your Privacy Is 100% Guaranteed!