Eat More Protein To Lose Weight And Increase Muscle
One of the biggest mistakes middle age people make when it comes to fat loss is they don't know they should eat more protein to lose weight and increase muscle.
Protein has many positive benefits when it comes to a weight loss program. One is by adding extra protein. Scientific studies show an increase in muscle size and strength when an adequate amount of protein is ingested into middle age individuals. This equals more calories burned at rest which equates into a bit higher metabolism. Another powerful benefit is protein will keep you full longer which helps avoid the volume of higher calorie carbohydrates.
One of the other most effective benefits of eating more protein to lose weight and increase muscle is a higher thermic effect. What this means is it takes more calories to digest a gram of protein compared to a gram of fat or carbohydrates.
Yes, Eat More Protein To Lose Weight And Increase Calorie Burning Muscle
So we now know increasing protein is an important thing for weight loss and muscle preservation. How much protein should you eat?
Before we tackle that big question let's discuss what protein actually is. Protein is a macronutrient which consists of such things as chicken, fish, turkey, beef, cheese, or even mixing rice and beans together.
I always think of eating a palm size full of protein as a serving. This will equal approximately 25-30 grams of high quality complete protein.
So How Much Protein Should You Eat To Lose Fat And Preserve Metabolically Active Muscle?
Recent studies showed a minimum protein quantity of .8g/kg of body weight led to an increase in lean tissue (muscle) and strength in middle age and elderly subjects. An even greater result occurred when the subjects ingested 1.2g/kg of bodyweight. Therefore, added quality protein in a middle aged individual resulted in an increase in lean tissue and strength.
For even more specific details on why you should eat more protein to lose fat and gain muscle simply click on the video above. Empower yourself with the correct information heading into the new year.
Clam Your 100% FREE Fat Loss Report As Mentioned In The Video Above
In the video above, I mention a 100% free resource I offer. Click here now --- Fat Loss Forever - The Top 7 Ways To Prime Your Brain Into Permanent Fat Loss  to access. Alternatively, you can also locate the box below.
[100% Free] - Discover the Top 7 Ways To Prime Your Brain For Permanent Fat Loss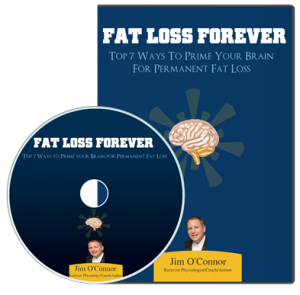 * Your Privacy Is 100% Guaranteed!